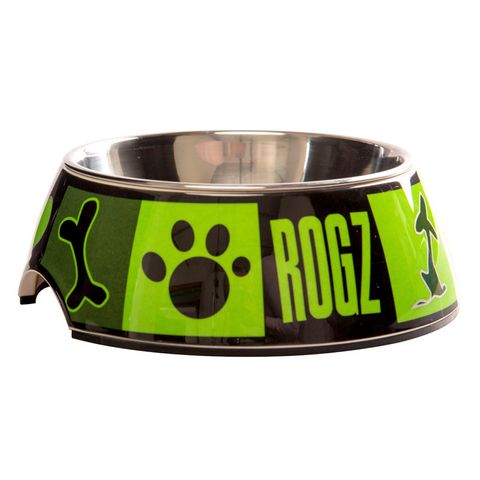 Rogz Bubble Bowl For Dogs
Stock Level
In Stock
In Stock
Description
Rogz Stainless Steel Bubble Bowl
Rogz Stainless Steel Bubble Bowl makes meal time double the fun. The classic 2 in 1 design in melamine and stainless steel is hygenic, durable and dishwasher safe. It's non-slip base prevents spillage and makes dinner time confortable and enjoyable for your pooch.
Hygienic- Easy to clean, 100% non-harmful or toxic to pet's body.
Durable- Strong, does not break easily.
Non-Slip Base- Natural non-toxic silicone base prevents slipage and helps to improve your pets feeding experience.
Whisker Friendly - Shallow wide design to accommodate a short snout and long whiskers.
Dishwasher Safe - Can be washed in your dishwasher.
Materials: Stainless steel, melamine and silicone.
Details
Carton Quantity:

40

Product Dimensions:

140 x 140 x 45

Product Weight:

0.266