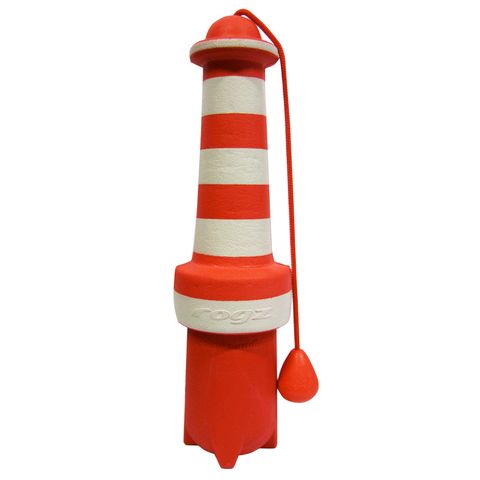 Rogz Lighthouse For Dogs
Stock Level
In Stock
In Stock
Description
Water sports just got a whole lot more exciting with the Lighthouse. It floats and stands upright making it easier to spot in rough surf.
Super Buoyancy - It floats and stands up just like a lighthouse!
Easy Throwing - Grab the cord and swing it as far as you can. Easy for kids too.
High Visibillity - The contrasting red and white stripes are specially visible to dogs and makes it easier for them to fetch their toy in any type of water conditions
Soft in Mouth - Safe and comfortable on your dog's teeth and gums.
 Bite-o-Meter - Soft
To see all available sizes and colours click here.
Material
 Lightouse:  : 60% EVA/35% Natural rubber and 5% TPR
Rope: Polypropylene
To view more information on this product
click here
.
Details
Carton Quantity:

1

Product Dimensions:

70 x 70 x 240

Product Weight:

0.9